We are in the highlands of Canton Thurgau, Switzerland, well not exactly the highlands, but you can see them from here, the eastern Swiss Alps, most notably the 2,500-metre peak of the Santis, today reclining behind a modest veil of mist - or is it the farmer burning crop stubble over there? More renowned for its apples, and therefore presumably apple schnaps, Thurgau now has its own whisky distillery, Macardo, original brainchild of Marco and Bernardo, two teachers from the area who blended their names into the portmanteau word of today's distillery.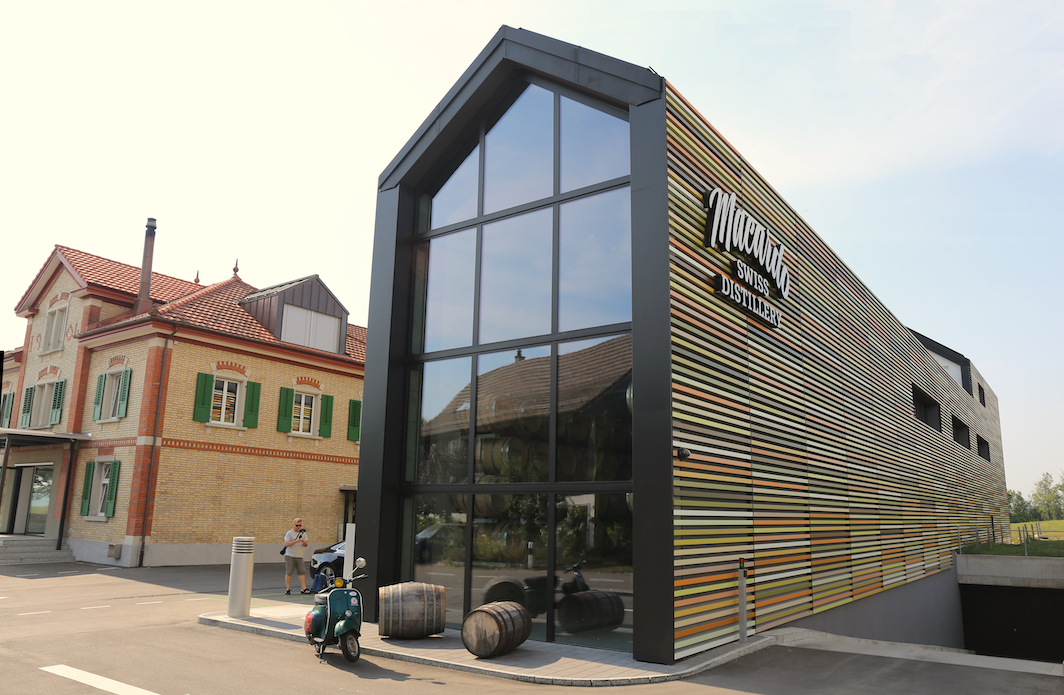 Present owner and local businessman Andy Bössow bought the distillery and moved it to the combined ex-cheese warehouse and new state-of-the-art premises a mile up the road. In the interests of diversifying income streams, Macardo now boasts a B&B (every distillery should have one), an event location, shop and an 'honesty bar' – where you pour your own drinks and pay by yourself at the QR code (every B&B should have one).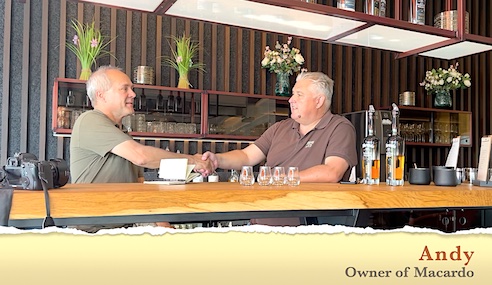 They mostly produce single malt besides other spirits like rum, grappa and liquors, but today, Macardo's small team of production workers is on with their version of bourbon, using locally sourced grains, principally corn and rye. Falling foul of the Kentucky distilleries' lawyers, they opted to change the name from 'Swiss Bourbon' to 'Thurbon', another portmanteau of Thurgau and Bourbon, not because there is any law protecting the name bourbon in Switzerland, but probably for a quiet life.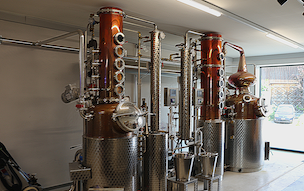 Distillation whisky in two Holstein stills, the ones with the tall necks and windows that allow the distillate to redistill itself as it rises, and the distillers more control over the type of distillate they are producing. Interestingly, and a first for me, these are direct-flame, wood-burning stills, illustrated as Bartholomäus, head distiller and blender, chucks on a few more locally sourced logs to the fire. Anyone who had tried to barbecue to perfection with this sort of set up knows that it is subject to over/under cooking, but I am informed that the wood fires are supported by solar panels on the roof for fine-tuning temperature control.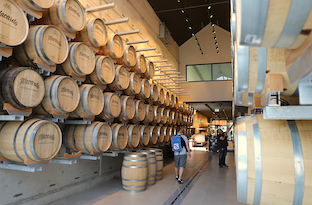 Control does seem to be the thing here - the adjoining cask warehouse, dubbed 'Warehouse 4.0', was designed with the help of ZHAW university of applied sciences in Winterthur, canton Zurich. In three separate microclimate zones, each cask is wired with sensors that provide real-time information on temperature, humidity and weight, so that the optimum range of values can be obtained and thus an untroubled sleep down the years of maturation guaranteed for each cask, even in the midst of the 30 degrees + heatwave we  are experiencing today - rest assured. Macardo, it would seem, has the ultimate B&B here in Thurgau - if anyone is interested in a distillery visit, no need to call a taxi afterwards...
See the video of Ben's visit: https://youtu.be/Uo5OniOKMaw