Above the tranquil waters of Carlingford Lough, playground of kayakers, boaters and resident dolphin 'Finn', a couple of old farm buildings have been transformed into the area's first legal whiskey distillery of the modern era.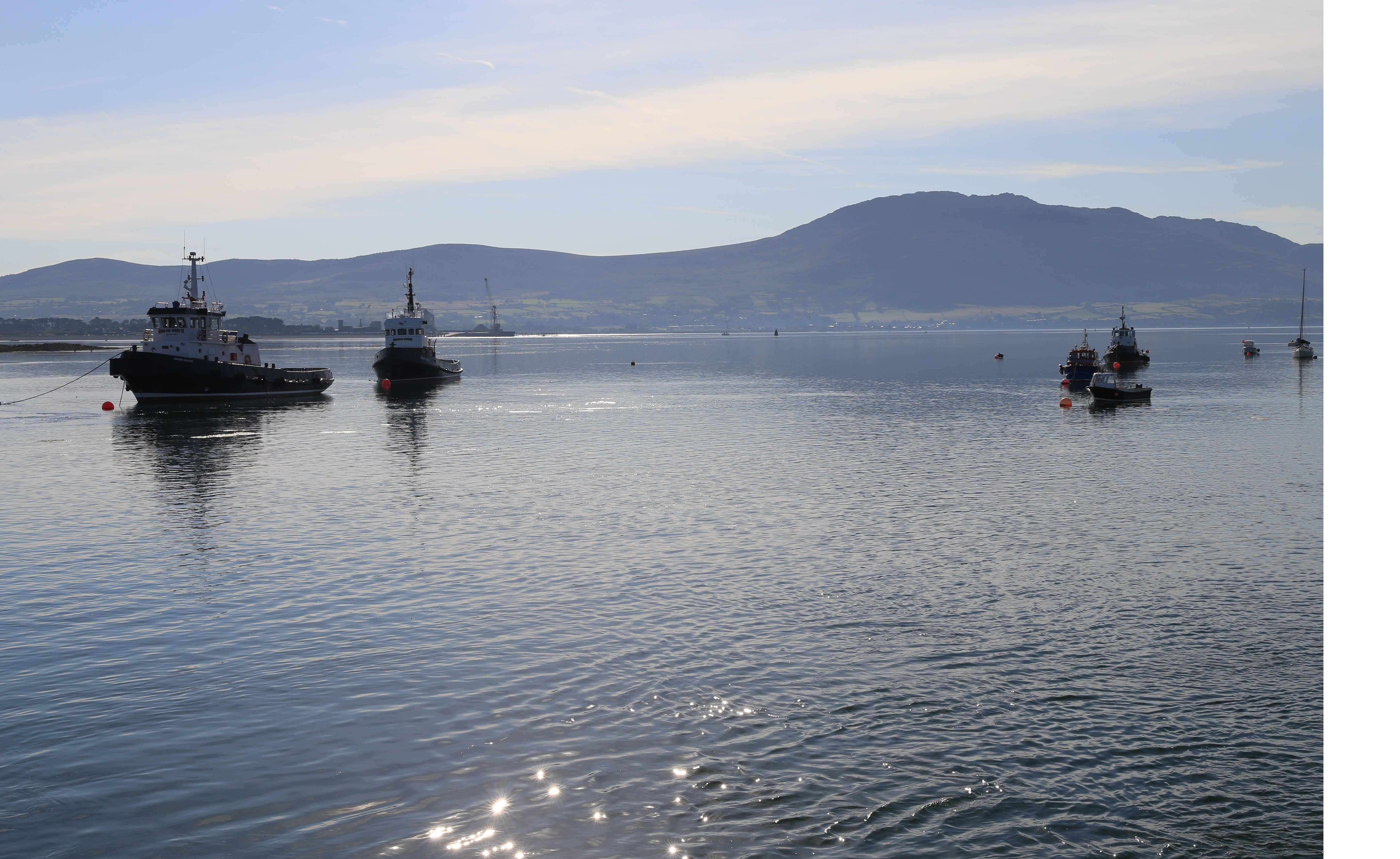 Three local men, Brendan, Liam and Shane, clubbed together and fitted out the  former cowshed with distilling equipment to their own design and specifications keeping with the old traditions of farm distilling. Back in the day, farmers would have distilled excess barley in good years instead of letting it go to waste, and many a frost-bitten lamb was coaxed back into life with a spoonful from the 'little pot', where poitín got its name.
Nowadays, at Killowen local grain is malted and dried on site in a turf-fired kiln in the traditional way, imparting its distinctive peaty flavours to the wash. Mashing is done in a 1,200 litre ex-milk vessel (handy since it is already certified for food use), fed directly from the grain mill next to it. A very relaxed two-week fermentation is then allowed to let the full range of flavours and esters come through, and the washbacks are left open outside to expose them to the natural yeasts and aromas of the country air.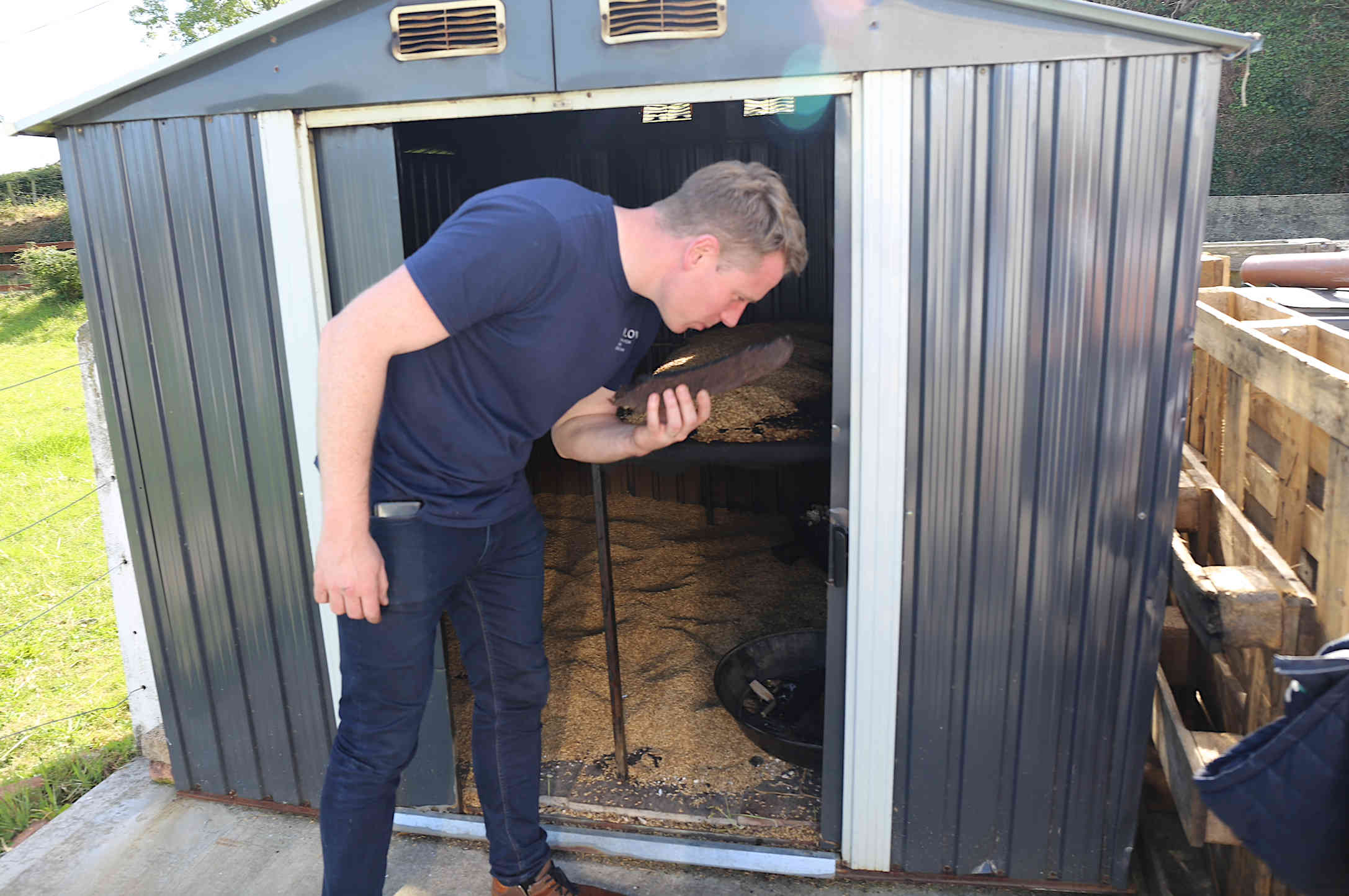 Most of the raw materials are locally sourced; the oats I saw being malted and dried over a turf fire as I came in are from a nearby field – yes, oats. Brendan and his team are exploring the possibilities of mixing grains in their pot still mash, that regulations state must be 70% barley, malted and unmalted, and the other 30% can be an 'other grain' combination. It is likely that as well as the excess barley from a harvest, farm distillers would have used whatever they had to hand to make their legendary 'poitín', the fiery forerunner of today's more refined commercial Irish whiskey that has to be matured at least 3 years and a day in wood.
Apropos poitín, they make that too. It may not be the 80% vol. fire-water that I used to see distilled in not too dissimilar farm buildings somewhere in Co. Mayo as a youngster, but it is tasty and it is legal. One advantage is that like gin poitín does not have to be aged, so can be sold straight away. At Killowen, though, they also make a very nice poitín aged in wood too, sweet and grainy with that extra vanilla/dried fruit touch from the oak. 
Two Portuguese pot stills sit at the end of the production room atop, and uniquely in this part of the world, direct-flame gas burners. Historically the norm, and often including 'rummagers' to stir the bottom of the wash, most modern stills are fitted with internal steam pans to heat the mash gently. The Killowen direct firing, says Brendan, means that the bottom of the wash becomes toasted and gives pleasant crème brulée notes to the distillate, so no need for the rummagers here.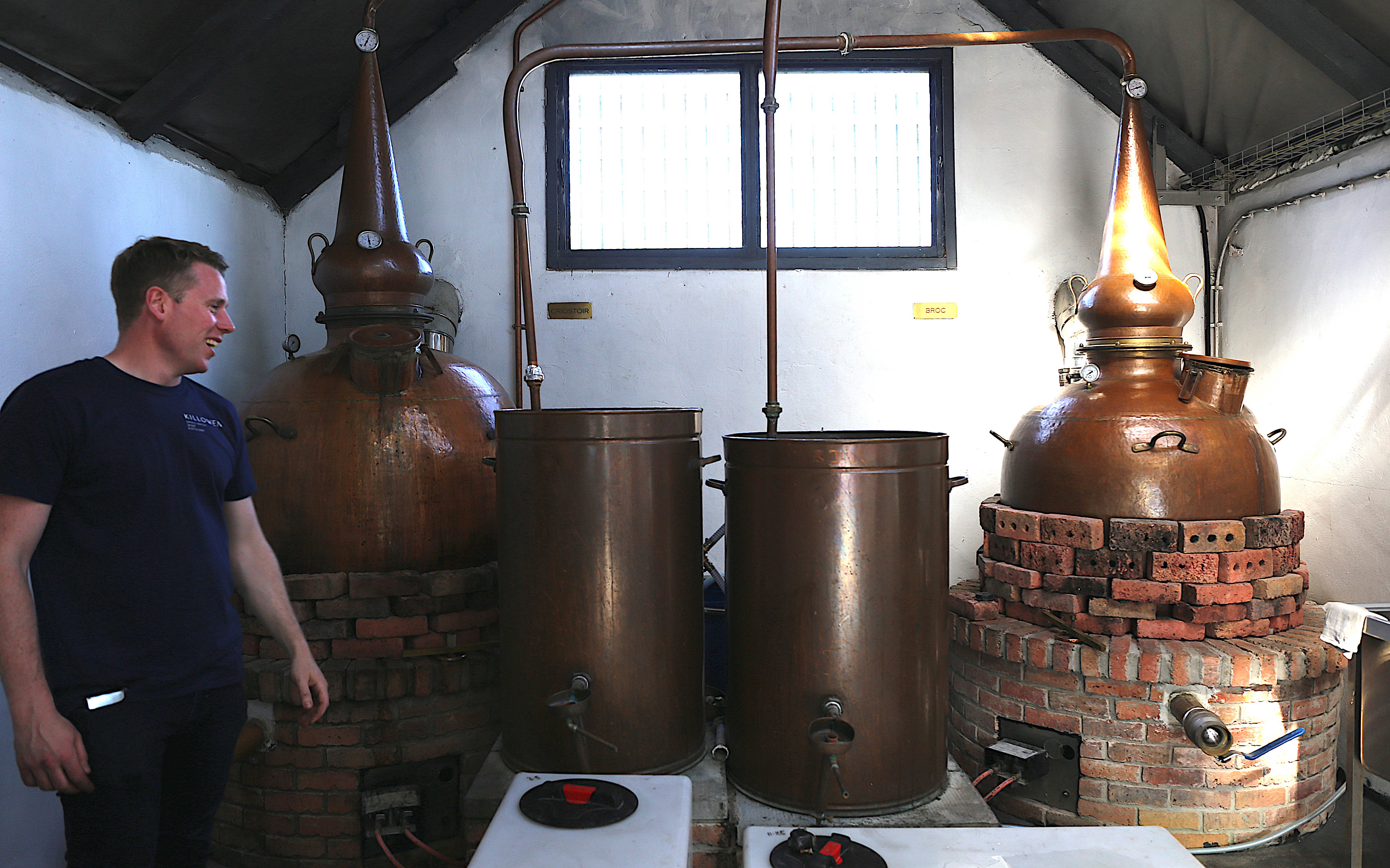 Ultra-efficient shell and tube condensers are seen at the majority of distilleries these days, but at Killowen in another nod to past traditions of farm distilling are the two 'worm tubs' that cool the steam coming off the stills through coiled copper pipes (the worms) submerged in cold water.
Maturation is done in one of the adjoining buildings, where the growing collection of casks including PX sherry, American oak, Hungarian and some Irish oak sit patiently waiting for the spirit to age. While we are waiting, there is a tasting bar where the distillery's latest offerings can be sampled, and their first whiskey is already past the minimum 3 years and a day – the day is to avoid leap years confusing things.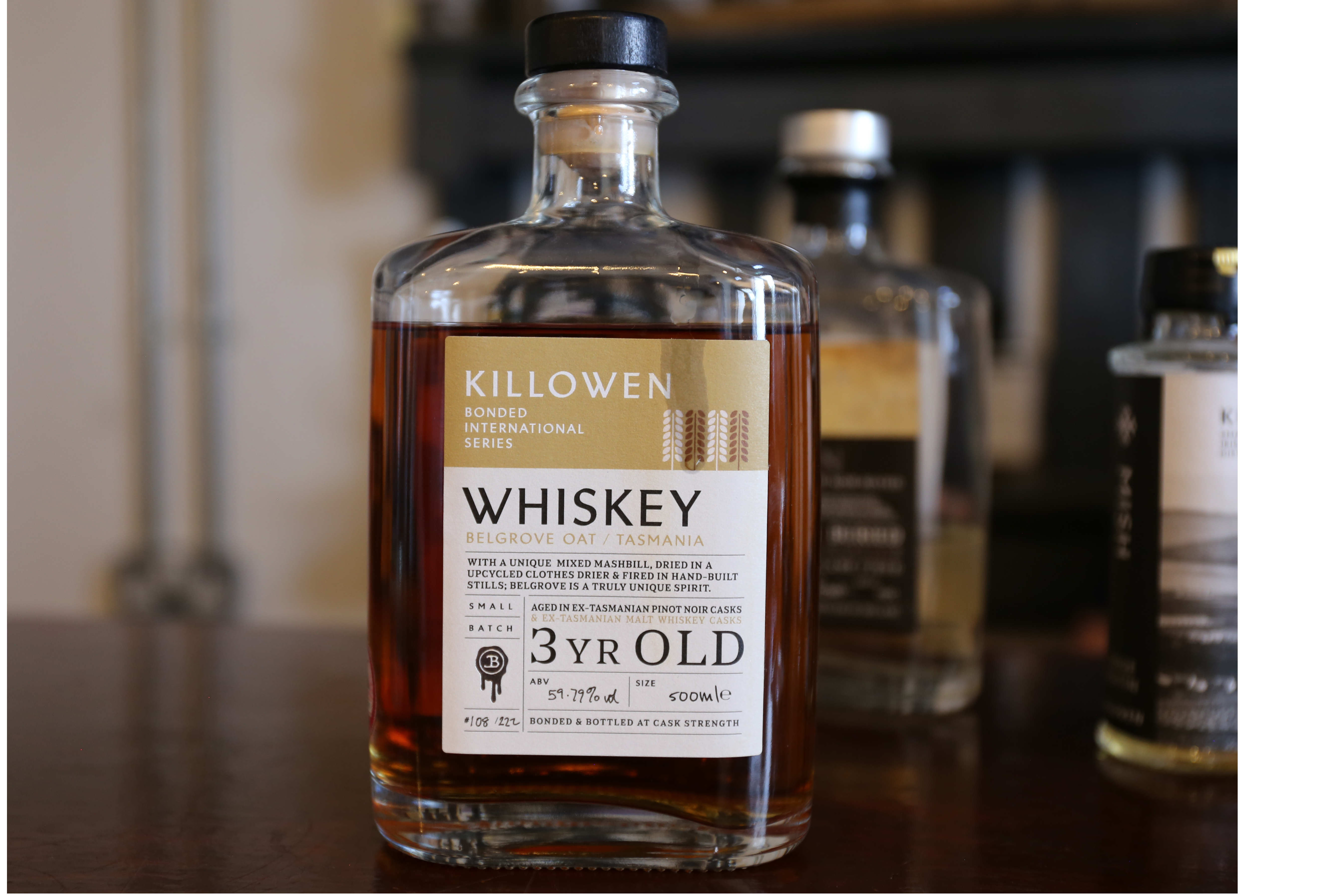 But there's no confusion about the dedication to quality and tradition of the Killowen distillers, doing their best to bring micro or farm/boutique distilling into the 21st century, and the only break with tradition would be that they are doing it on the right side of the excise man.
Watch the video of Ben's visit at: https://www.youtube.com/watch?v=JwrtbYxPBro